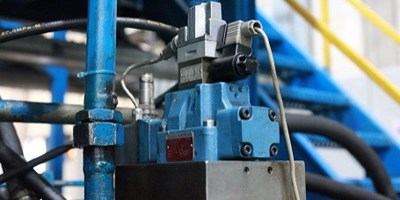 The Industrial Group of Moog Inc. declared Feng Liu, technical supervisor for Tianjin Dian Auto Parts Co., Ltd., the winner of its contest to find China's oldest operating Moog servo valve after he sent in a video showing conveying equipment running with a Moog Servo valve manufactured in 1985. Moog launched the contest last May as part of a celebration of the 20th Anniversary of Moog's operations in China.
The winning servo valve is part of the auto parts maker's on-site refueling equipment. Since 1985, the company says it has never had a technical problem with the valve.
Pat announced that the second-place winner was Weiming Zhou from Bao Steel who produced evidence of a D631 Moog Valve manufactured in 1987 running on an automated gauge control system in Shanghai. The third-place award went to Chengzhou Wu who is also with Bao Steel; the third-place valve is a Moog D073 Series servo valve running on a cold rolling mill press machine, producing 2,030-mm strip steel. The winning prize is a Jingdong Voucher for CNY 3000.