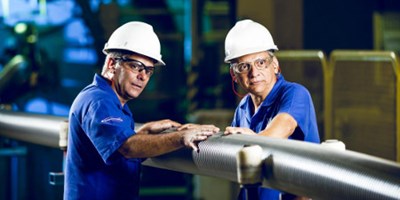 Baker Hughes, a GE company (BHGE) has been awarded a substantial contract from Chevron Australia Pty Ltd. for the supply of subsea production equipment, under a 15-year Master Service Order (MSO). There is also a second contract for well completion equipment. These technology solutions will enable a second development phase within the Greater Gorgon area offshore Australia, helping to maintain gas supply to the downstream LNG plant.
This next phase is the first to be executed under the terms of the MSO with BHGE, signed in March 2016. The SPS scope of supply includes 13 subsea production trees, two eight-slot manifolds, 13 MS-700 SFX fatigue-resistant wellheads and specialty connectors & pipes systems, and 16 Sem2K subsea control systems and associated equipment. BHGE is also supplying well completion equipment and services under a separate five-year contract, including coring work, liner hangers, completions and wellbore cleanup technology. BHGE's technical expertise will help de-risk project execution, drive technology standardization and repeatability.
The Gorgon development is one of the largest natural gas projects in the world.