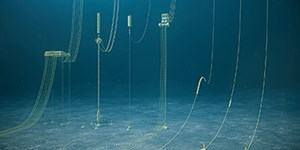 Chariot Oil & Gas Limited (CHAR), the Africa focused transition energy company has announced that it has signed a Collaboration Agreement (Agreement) with Subsea Integration Alliance to work together to enable the front-end design, engineering, procurement, construction, installation, and operation of the Anchois Gas Development project in Morocco. Subsea Integration Alliance is a nonincorporated strategic global alliance between Subsea 7 and OneSubsea®, the subsea technologies, production, and processing systems division of Schlumberger.
Chariot and Subsea Integration Alliance will adopt a "One-team", integrated and collaborative approach to safely fast-track first gas to maximise the return on investment.
The scope of the agreement covers: Front-end engineering support and engineering design work; Engineering, procurement, construction, installation, pre-commissioning and commissioning work; Operations and maintenance of the facilities; and Commitment to ESG and the importance of contributing to social development through the creation of direct and indirect jobs in Morocco.