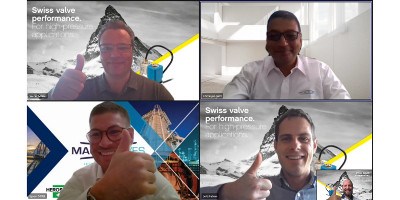 Mack Valves have announced that they have signed a distribution agreement with the Swiss company Eugen Seitz AG, for the exclusive distribution of their ProValve series for the use in CNG refueling stations in India.
Eugen Seitz AG is a company with more than 60 years of history and experience and has been engaged along the whole value chain to provide premium valves around the world since 1958. Their headquarters and production facility are located in Wetzikon, Switzerland.
Seitz's main focus and core competence is the development of solenoid valve solutions, to empower and support customers around the world with products for gaseous media in the medium and high pressure range from 10 to 1,000 bar.
Comments Mack Valve India's Managing Director Mr Chitranjan Jain: "Mack Valves have been supporting industry since 1939 and are proud members of the HEROSE Group, one of the world's leading manufacturers of cryogenic solutions. This new partnership with Seitz will help us to offer valves required for CNG refilling stations in India market to achieve CNG road map 2030 wherein India has plans to set up 10,000 CNG distribution stations by 2030 to reduce dependency on usage of diesel and petrol. We are happy to contribute for clean air in India with the supply of these valves."