Offshore and Subsea
From averaging around 327 rigs per month in 2014, the number of offshore rigs has dropped down to 221 per month in 2016, a decline of more than 30%.  Nevertheless, share of offshore in global crude output has continued to average around 30% for the past couple of years.  Despite the slump in crude prices, significant offshore and sub-sea development continues to be in the pipeline, supported by long term plans by companies as well as government backed projects. Industrial Info Resources through its niche Offshore Oil and Gas database is tracking 2,400 active capital and maintenance projects worth $488 billion. Of this, 290 projects worth $69 billion are slated for a 2017 construction start.
Much of the active development focuses on increasing Crude production (50%) with Natural Gas development at 30%. There is also around $40 billion worth of associated offshore piping infrastructure being planned to support this development. Interestingly the offshore projects market continues to remain in a build out mode. A sizeable 70% of the spending is out of grass root development. While, much of this is already under construction, a significant $158 billion is still in a planning phase, with schedules keep getting delayed as investors wait for market conditions to improve.
Overall, Europe and Asia top spending in the offshore and subsea market with a share of 45% of total tracked spending. Offshore oil and gas in Europe has been defined by aging infrastructure, depleting wells as well as low Greenfield activity over the past decade. Off late however, a large number of projects have been proposed by Norway and United Kingdom ($100 million) despite the low oil prices. Asia sits with a total investment pipeline of $113 billion (22%), driven by the spending in Southeast Asia.
Indonesia, Thailand and Malaysia key economies of the region have continued to rely on offshore development for exports as well as domestic demand. Spending is primarily focused on expanding and developing Natural Gas capacity. Growing demand for Gas is also seeing renewed interest in expanding LNG infrastructure. While projects continue to be announced in the region, it remains to be seen what levels of investment actually go forward. Of the existing active pipeline, around $24 billion worth of spending has seen construction starts delayed by more than three years.
Middle East, one of the biggest offshore producing belts globally, is slated with $43 billion in active investment across 276 projects. While the OPEC agreed on production cuts recently, we do not expect this to affect the projects pipeline in a major way; given a large number projects are slated for a 2018 and beyond completion, while the cuts are applicable from Jan 2017 for six months, with an option for a further six months extension. 
Africa, a new frontier opening up for exploration, has seen a lot of activity in recent years. IIR is tracking around $88 billion of active project spending in the continent led by Nigeria and Angola.
Australia, always a significant offshore player, continues to see significant levels of investments outlined, with Floating LNG leading the way. We are tracking a pipeline of nearly $70 billion spend across 106 projects. There are several mega FLNG projects in the offing, with two mega projects already under construction. However, most of the other major projects continue to be under review, with construction starts delayed by 2.5 years. Fallout levels have been very high, with $24 billion worth of project spending with construction start in 2015, 16, 17 already placed on hold or cancelled.
With increased focus on shale plays in the US, the more expensive offshore development saw some waning in interest. Of late however, some recovery in crude prices has seen a few major producers such as BP return to the Gulf of Mexico. While, deep water projects remain much less in number, analysts are of the view that sustained prices of $60 and above may see resurgence in such projects. IIR is tracking $39 billion of investments active in the offshore segment of which $33 billion have been announced in 2015 – 16.
Despite the decline in crude prices, offshore production in Brazil has continued to grow, led by the expansion of deep water pre-salt projects. More than 40% of the current pipeline of projects have already reached construction phase increasing the likelihood of completion.
All in all, the offshore and subsea market continues to attract new spending, providing substantial opportunities across the supply chain for equipment, technology, labor and materials suppliers.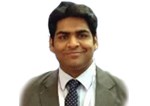 Anurag Agrawal

About the author:
Anurag Agrawal is Manager of Analytics at Industrial Resources, India, a leading provider of market intelligence on the energy and industrial infrastructure market. He has an MBA in oil and gas management and 7 years' experience in research, analysis and consulting in the energy domain.
He can be contacted at:
aagrawal@industrialinfo.com