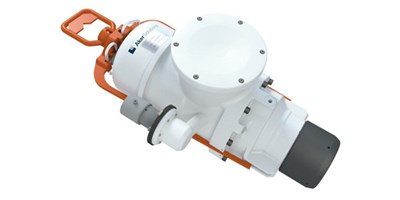 Aker Solutions this week won an engineering achievement award at the OTC conference in Houston for its El-drive subsea electric actuators which are more compact, effective and environmentally friendly than traditional hydraulic solutions.
The newly developed electric actuators are designed to operate valves in subsea production and processing systems. They are friendlier to the environment than more traditional actuators that use hydraulic fluids. Electric actuation also includes a control element that improves monitoring, reliability, and responsiveness while lowering costs at oil and gas installations on the seafloor.
The Woelfel Best Mechanical Engineering Achievement Award was handed out by the American Society of Mechanical Engineers. It recognizes 'a product, device or system displayed at the OTC Conference, which best reflects innovation and/or practical use of mechanical engineering in solving problems, improving the design or maximizing performance.'
The new technology is part of Aker Solutions' El-drive program, which aims to develop a configurable set of building blocks for electric actuation to use in products for subsea production and processing. The first stage of the program is now completed with the release of two electric actuator types, a high duty, and a low duty. Both are reliable designs that can be installed by a single remotely operated vehicle in vertical or horizontal configurations.