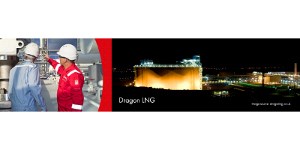 The planned maintenance shutdown of the Milford Haven site of Dragon LNG (Wales, UK) was completed safely in June, after approximately one month. This 24/7 shutdown, the first since 2011, enabled Dragon LNG to carry out periodic maintenance and inspection successfully, whilst carrying out some small improvement projects in a safe and controlled manner.
Dragon LNG signed, more than a year ago, a Master service agreement with AMPO SERVICE for this important project, involving several ad-hoc services to guarantee an optimum performance during the planned shutdown: spare parts management, training services, and field engineering services.
Dragon LNG demonstrated that accurate planning was key for a successful plant shutdown. An example of this being Dragon LNG's request for an individualised follow-up of the existing spare parts several months before the shutdown. To optimize spare parts management, AMPO SERVICE technicians completed and prepared several spare part kits for the customer, making easier and faster valve maintenance tasks at the site during the shutdown.
After months of preparation and hard work, the official shutdown day arrived at Milford Haven. A team of six AMPO SERVICE field engineers and a site supervisor landed at Dragon LNG after stringent covid controls, which remained during their 15 day stay at the site. AMPO SERVICE technicians actively participated in the maintenance tasks of more than 70 cryogenic ball, gate, and check valves up to 30".