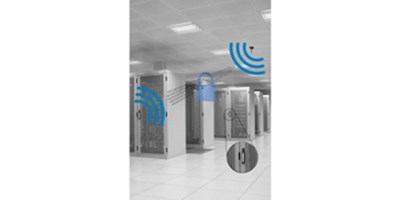 EMKA is now equipping its Agent E Wireless swing handle series with AES 256-bit encryption. The expert for locking solutions is expanding the digital use of its system based on a new Bluetooth variant that enables personalised access via smartphone. EMKA is thus expanding its proven Agent E family to four variants with six different authentication methods and for the two most important international radio frequencies (besides the EU, now also in the USA and Asia).
The latest innovation is the Agent E Wireless which is now AES 256-bit encrypted, one of the most secure encryption methods for protecting data. To open the doors of the secured server racks or control cabinets, employees must identify themselves and have access to authorisation. For this purpose, there are five ways of authentication in two country-specific radio frequencies: The customer has the following options: access by keypad, 2-factor authentication, 4-eye principle, RFID transponder card, by remote opening, and – most recently – by smartphone. Agent E offers another advantage as a wireless model: there is no need for complex cable routing. For example, if additional server cabinets are installed, these systems can be integrated directly into the existing network via radio.
The stand-alone variant can also be opened with an RFID card and is suitable for one or only a few cabinets that do not need to be centrally monitored. With this handle, the USB port, available with all these systems, is also used to configure access authorisations, time profiles, and much more.