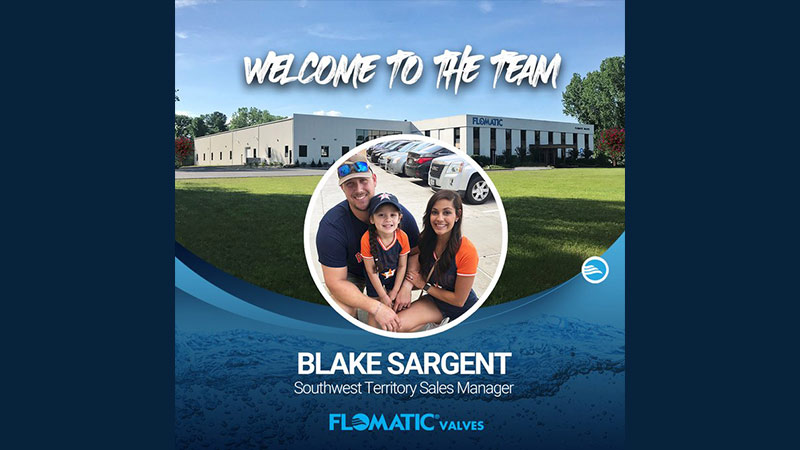 Flomatic Corporation is pleased to announce the appointment of Blake Sargent as its Southwestern Territory Representative. As Territory Sales Manager for the Southwest territory, Sargent's responsibilities encompass sales team leadership, development of new partnerships, and contributing to Flomatic's sales and business strategies. Sargent is responsible for leading Flomatic's Sales Agents from Arkansas to California.
With a proven history of sales and business management success, Sargent previously served as a Sales Agent for Flomatic Valves and Territorial Manager with DC Sales. "I am honored to join the Flomatic Valves family and help transform their business into a better customer service experience for all as we enter new and emerging markets throughout the southwest," said Sargent.
Sargent is a graduate of the University of Houston and enjoys spending time with his family, sports, and outdoor activities including fishing and hunting. He currently resides in Houston, Texas with his wife and two children.