Posted September 2011, by David Sear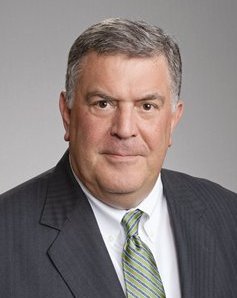 Rory Isaac, MRC Executive Vice President of Business Development.
Apparently they are having a bit of a scorcher in Texas. This summer is the hottest on record and folks there have all but forgotten what rain feels like.
Despite the oppressive heat, it's very much business as usual at MRC's Houston-based corporate headquarters.
As we reported back in June, for example, MRC has acquired the operations and assets of the Valve Systems and Controls (VSC), a business unit of Curtiss-Wright Flow Control Corporation.
Since its formation back in 1974, VSC has developed a strong customer base for its distribution business, providing both manual valves as well as automated products to the big oil companies both on the US Gulf Coast and internationally.
Although this acquisition wasn't the largest in MRC's history, it does represent another important step in the company's stated aim: providing valve solution capabilities on a global scale.
In a recent interview with Valve World, Rory Isaac (MRC Executive Vice President of Business Development) commented: "What really impresses me are the people at VSC. Their engineers are superb and the technicians all highly trained. With a healthy service-first mentality they can handle everything from start-up, through commissioning to trouble shooting, for both MRO and project activities alike."
Leading brands
VSC's staff is certainly used to working with leading brands. For example, they represented Limitorque actuators throughout Texas as well as the triple-offset valves manufactured by Orton in Italy.
Said Joe Herzog, MRC Senior Vice President of Valves, Actuation & Specialty Products: "as we already represent Limitorque in California we are pleased with the opportunity to broaden that representation throughout Texas as well. Limitorque is strong in the refinery business, as well as pipelines and terminals."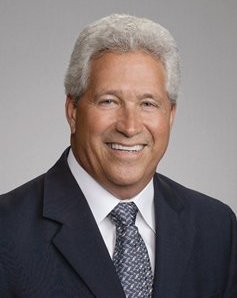 Joe Herzog, MRC Senior Vice President of Valves, Actuation & Specialty Products.
In terms of practicalities, VSC's plant and personnel have been relocated to MRC's valve facility at Galena Park. And that is no backward step, for this is a purpose-built facility.
Mr Herzog noted: "Only last year we invested a seven-figure sum to reconfigure an existing building, installing machinery, cranes, etc, to facilitate the assembly of large automated packages. Moreover, this is also our Gulf Coast hub for valves, with a USD 15 million inventory. So it is definitely a flagship facility."
Down, mid and up.
Over the years, VSC built up a solid reputation in designing and assembling valve automation packages. These comprised the whole range of electric, hydraulic and pneumatic actuators. Their clients were found throughout the upstream and midstream sectors as well as in downstream, refining and chemicals.
Commented Mr Isaac: "VSC's scope of operations perfectly complements our own capabilities. Yes, I know that many people still associate us with the downstream sector, but what they perhaps don't realize is that MRC's midstream and upstream activities are possibly even larger than our downstream sales!"
Asked about the current market situation, Mr Isaac noted that he is seeing robust activity in the midstream and upstream sectors.
"For example, there is a lot of investment underway in the major gas shale formations in North America. In addition, there are numerous terminal expansion and pipeline infrastructure projects underway. This sector requires large diameter ball and gate valves, typically fitted with electric and pneumatic actuators. It's no secret to say that we sell a huge number of API 6D ball valves each year."
Not just a distributor
With staff from VSC already quite at home in their new Galena Park surroundings, Messrs Isaac and Herzog are already looking for opportunities to further grow the MRC business.
MRC supplies an exceptionally wide product portfolio.
Acquisitions are definitely a possibility, but only if they deliver strategic value.
Mr Herzog: "We are not interested in growth for growth's sake. There has to be a certain synergy. VSC was perfect acquisition as it broadens our scope in what for us is a key market – the Gulf Coast. And of course, boosts our technical selling capabilities."
In that respect, MRC has very definitely outgrown the "distributor" label. Mr Isaac: "As a PVF supplier we have established ourselves as a fast, efficient, attractively-priced source for a wide range of standard products. But in addition, we have all the resources necessary to conduct technical sales and put together complex flow control automation solutions. Our engineers and product specialists are highly adept in meeting customers' precise requirements. So our message to the industry is simple: if you have a flow control problem, we can take the heat."