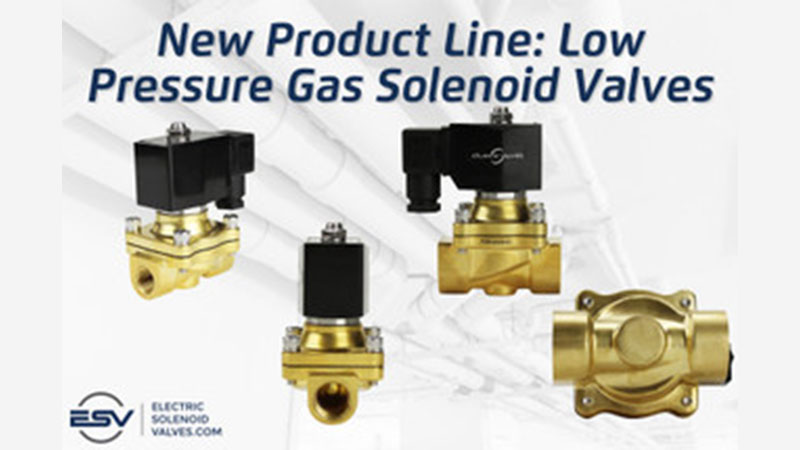 Electricsolenoidvalves.com adds a new line of low-pressure solenoid valves with upgraded components to control gaseous systems. Online electric valves retailer, ElectricSolenoidValves.com (ESV), continues to add products to its growing selection with its new line of low-pressure gas solenoid valves. General-use solenoid valves fall short when a system has gaseous media flowing through it that has low to no pressure, such as those using natural gas or propane. The low pressure prevents the valve from creating an air-tight seal, leading to gas leaks, which ESV's new valves were designed to overcome.
To prevent leaks and create air-tight seals, a newly designed spring and diaphragm were added to the construction of ESV's gas solenoid valves. The spring is made of higher-tension stainless steel than typically found in solenoid valves, keeping the diaphragm firmly in place when the valve is in the "closed" position.
Additionally, these valves have been upgraded with nitrile butadiene rubber (NBR) seals, which can be used at lower temperatures without degrading than the alternative Viton® Diaphragm used in most valves. The combination of the high-tension spring and NBR diaphragm ensures that the valve creates an air-tight seal that will not leak gas.
ESV's gas solenoid valves are compatible with natural gas, propane, and inert gases.