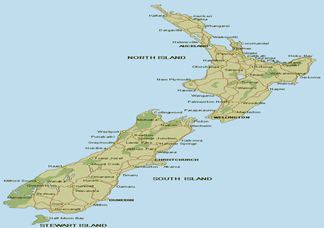 New Zealand Energy Corp. announce that the Company has commenced drilling of the Waitapu-1 well, the first of an anticipated eight wells to be drilled by year-end 2012. In addition, NZEC continues to expand its in-country team and has appointed James Watchorn to the position of Operations Manager.
On August 19, NZEC commenced drilling of the Waitapu-1 well at its Waitapu site, approximately 1.3 km south of the Company's Copper Moki site. Waitapu-1 has a target depth of 2,172m and is expected to drill through the Mt. Messenger formation. NZEC is permitting a number of new drill pads as the Company advances toward its objective of drilling eight conventional wells by year-end 2012 and increasing production to 3,000boepd.
James Watchorn joined NZEC as Operations Manager on July 30, bringing more than 15 years of technical experience in oilfield operations to the Company. He is a mechanical engineer experienced in all aspects of drilling, completions and production, along with facility and wellsite construction. James has worked for a number of oil and gas companies in both North America and New Zealand, most recently as Senior Petroleum Engineer for Origin Energy and Production and Facilities Manager for TAG Oil. As Operations Manager, James will focus on upstream operations, working with NZEC's General Manager Upstream Operations to design and execute the Company's exploration and production strategy.