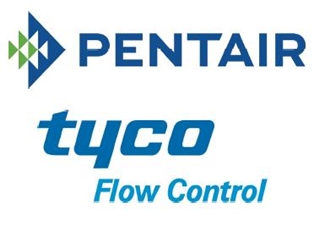 Pentair, Inc. and Tyco International Ltd. announced a definitive agreement to combine Tyco's Flow Control business Tyco Flow with Pentair in a tax-free, all-stock merger. The transaction values Tyco Flow at approximately USD 4.9 billion, including assumed net debt and minority interest. Upon completion of the transaction, which has been unanimously approved by the boards of both companies, Tyco shareholders will own approximately 52.5% of the combined company and Pentair shareholders will own approximately 47.5%.
The combination will bring together complementary leaders in water and fluid solutions, valves and controls, and equipment protection products to create a premier industrial growth company. The merged company, with estimated pro forma 2012 revenues of USD7.7 billion.
The new company will be named Pentair and will be led by Mr. Randall J. Hogan, Pentair's current Chairman and Chief Executive Officer.
Mr. Hogan said, "This is a highly compelling, transformational transaction, bringing together two great companies to create substantial value for shareholders and enhanced growth prospects. The addition of Tyco Flow perfectly aligns with Pentair's growth strategy to expand globally, invest in high growth platforms and leverage the Pentair Integrated Management System to generate strong shareholder returns. We believe that by combining with Tyco Flow, we can unlock substantial synergies, meaningfully increase our global presence and better serve our customers with a
broader offering and expanded capabilities."