Continuous technological progress in critical market applications requires innovative materials and solutions to guarantee safety, efficiency, and performance. But how can this be achieved whilst maintaining a focus of the environment? Centravis suggests a holistic approach.
By Andrey Balev, Dpl. Materials Engineer, Head of R&D, Centravis Production Ukraine PJSC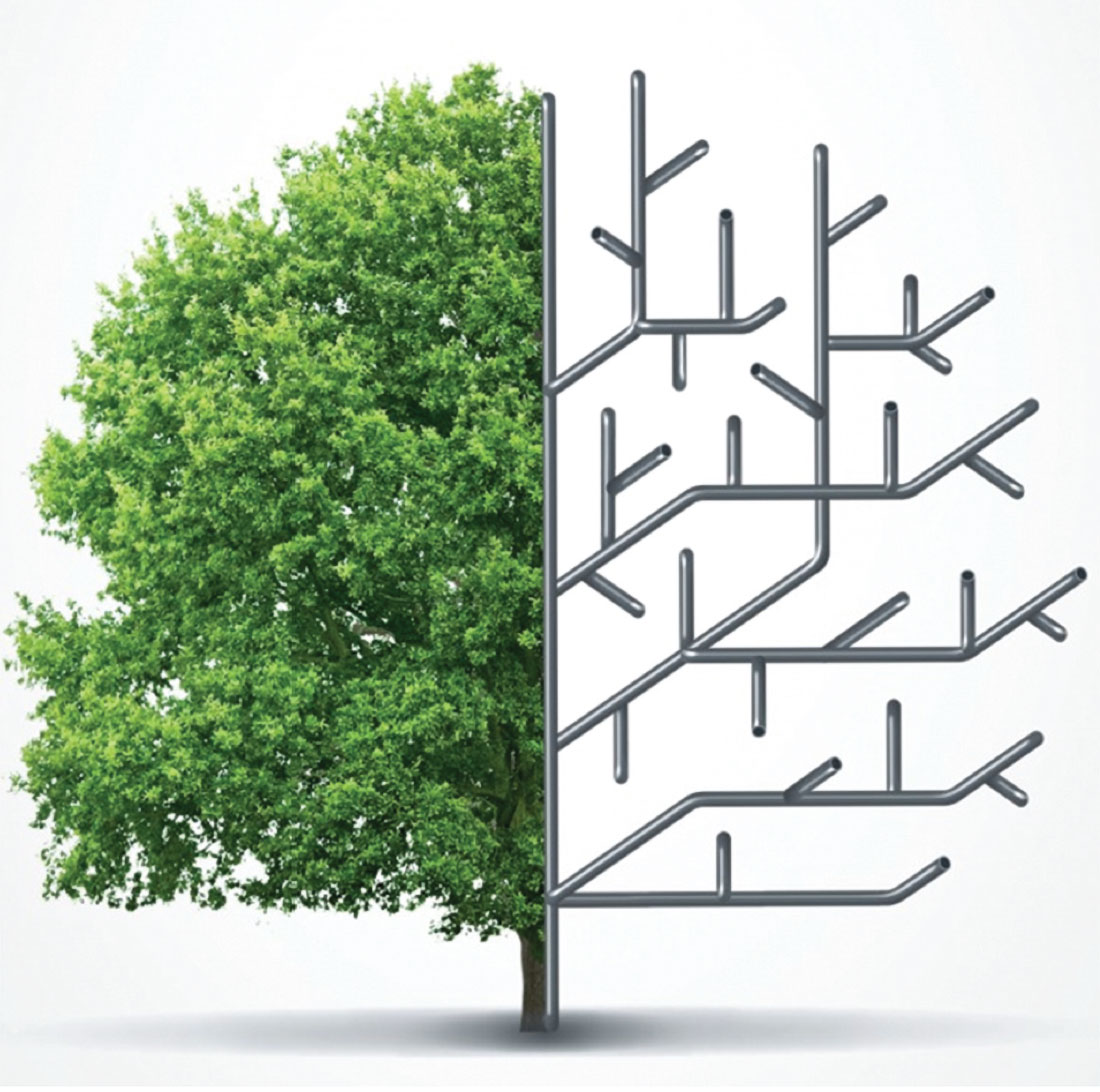 Centravis aims to support its clients to excel in their business, and believes that the work does not stop at the manufacture and delivery of tubes and pipes. The company also works closely with its customer's engineering team to understand their needs and improve their processes together.
The company has placed its environmental responsibility at the heart of its strategy and strives to meet the requirements of its customers, not just in terms of product quality but also in terms of international environmental standards conformity.
Projects related to the environment and energy efficiency are not the only the way in which the Centravis is striving to change the world for the better.
New products with improved strength provide designers the opportunity to use thinner material that leads to overall reduction of steel production and, as a result, lower carbon emissions.
Automotive and high-pressure applications
Centravis high-pressure tubing is designed using patented heat treatment technology specifically for high-pressure applications requiring the combination of strength and corrosion resistance as well as a good formability during the manufacturing process of the finished parts.
For instance, the new material BALEV 304L and BALEV 316L for automotive and industries where high and ultra-high pressure are applied. This material is successfully used in the most demanding project applications (such as high-pressure direct injection fuel systems) ensuring the key advantages for the end users. Possessing the standard chemical composition equal to 304L or 316L, BALEV 304L and BALEV 316L possess twice the tensile and strength of conventional 304L or 316L (which is typical for duplex and lean duplex families), but with formability percentage of standard 304L and 316L at an unreachable level for duplex and lean duplex grades. Thanks to the combination of the improved material strength properties, high plasticity and great corrosion Another advantage to these new grades is their high level of weldability. It is well-known that the 300 series are much more forgiving during the welding process and have no limitations at both low and high temperatures that are inherent in the duplex series.
From the very beginning, Centravis has been geared towards investing in science and a high technological base which has inspired the company's R&D department motto "Impossible is nothing". Simple solutions require complex research. Working in close cooperation with aerospace and automotive companies, the company's R&D department is engaging in projects in designing new lightweight materials for future challenges as well as to improve existing products and processes. resistance, steel grades BALEV 304L and BALEV 316L ensure designers great advantages in terms of efficiency, safety, and cost-effectiveness.
Higher material strength makes it possible to apply thinner-walled tubes without a loss on safety and service life. This in turn offers great overall economic advantages for the end user while reducing vehicle or construction weight.
Given the difference in the cost of austenitic grade 304L with lean duplex and standard duplex grades, the economic benefit is clear.
In particular, due to the difference in the price of alloying elements, tubes or details made of 304L is roughly 35% and 20% cheaper than identical material made of UNS S 31803/1.4462 and UNS S 32304/1.4362 respectively.
Solutions for hydrogen
Centravis is also working to develop next-generation materials for the hydrogen industry.
The use of hydrogen is one of the most important factors when working towards full decarbonization, but due to the high diffusivity of hydrogen into a metallic base and other nuances, it is not so easy for metallurgists to tackle it. Expensive alloys do not guarantee the success of hydrogen implementation due to the hydrogen trapping and complicated compatibility issues. The same situation occurs with duplex families due to the high sensitivity of the ferritic phase to hydrogen embrittlement.
Making the right choice with "hydrogen friendly" materials throughout the entire production cycle, transportation, storage, utilization as well as for hydrogen applications, is a great challenge for all materials scientists and engineers.
Hydrogen embrittlement is a complex process and depends sensitively on the environment, materials and applied stress; the industry is calling for the high-performance hydrogen materials capable of withstanding high pressure, eliminating the risk of explosion, and enduring cryogenic temperatures.
Centravis's patented technology, which allows austenitic grades to achieve and maintain the level of increased material strength without the loss in plasticity and toughness, has been successfully integrated in the production process to produce a Product Line H2FIT which the company has designed specifically for hydrogen applications.
Product line H2FIT has very high hydrogen embrittlement resistance, improved strength parameters and plasticity throughout its hydrogen life span, making it a great choice for use in high-pressure hydrogen applications.
Conclusion
Advanced lightweight materials are critically important to the success not just of particular segments e.g. aerospace and automotive but to the whole industry, with the common desire of the engineering community to take environmental responsibility by making our planet safer and greener.
One solution for these concerns could lie in innovative high-strength fully austenitic stainless steel capable of resisting high and ultra-high pressure and guarantee great formability, as well as toughness at high and cryogenic temperatures under the severe conditions (including hydrogen).
About CENTRAVIS
CENTRAVIS is a leading global supplier of high quality solutions in the segment of seamless stainless steel pipes and tubes. The company's product portfolio includes over 1000 different sizes of pipes and tubes from more than 100 types of corrosion-resistant and heat-resistant steel grades and special alloys for all industries. Centravis is proud to be a Ukrainian producer with a great responsibility and a strong dedication to each client, order, mm/inch of tubes and pipes it produces.