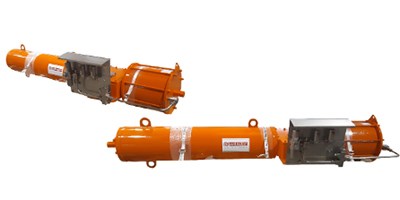 Paladon Systems announces that another batch of actuators is ready for shipping.
The batch consists of Pneumatic Spring to Close actuators (Model PNS-1-314-SRC11B, PNS-0,4-201-SRC6A & PND-31M-1590-SRC4H) and relevant control systems. Their final destination will be the Modec Petrobras Do Brazil Management System Plant and will be installed on 14"x12"/1500, 8"x6"/2500 and 2"x1 ½"/1500 Valves.
The control system includes a switch box with a local indicator for open and close, two solenoid valves (one with manual reset), and a pressure safety valve.