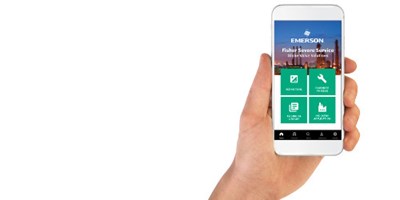 Emerson has released its Severe Service app developed for process control engineers in need of quick and easy control valve diagnosis and maintenance for the most difficult installations within process plants.
The free mobile app enables engineers to quickly perform initial sizing for Fisher globe control valves, as well as diagnose potential valve problems before damage occurs. Once sizing and diagnosis have been completed by entering the valve and application specifics, the app will display a CV value and potential issues that can arise, such as cavitation or noise. Users can then share the results with their internal maintenance teams or their local Emerson sales office for efficient maintenance management.
Features of the app include instant access to a Fisher control valve sizing tool, severe service control valve diagnosis information, a large technical library and a severe service industry application library to keep users up to speed on severe service topics with educational videos and reference collateral.