Oswal Industries states it has designed and manufactured the largest gate valves in India. The Indian company posted this feat on its LinkedIn page, which attracted many comments and congratulations. Valve World reached out and interviewed Oswal Director Ravi Doshi.
By Lucien Joppen
But first to the specifications for the above gate valves. These are 80" Class 150 cast steel, weighing approximately 30 MT and standing 30 feet tall. The valves have been delivered to a major petro-chemical company located in India and are employed at an on-site flaring installation. "We were delighted to get this order", Mr. Doshi said. "It brought out the best of our company as we needed to design the valve ourselves and produce two of them. Mr. Doshi states it took Oswal only eight weeks to manufacture and test the valves, which is quite remarkable looking at the massive size. You also have to bear in mind that the size and weight require the necessary preparations to ensure safe manufacturing conditions."
Passion for challenges
As mentioned before, Oswal Industries de-signs and manufactures valves. The company describes itself as a "proud world class flow control solution provider with state-of-the-art manufacturing, in-house foundry, robust designs, strong supply chain management, a vibrant team of knowledge and expertise, project manage-ment, passion for challenges and a solution provider. We have a proven record for speedy deliveries of fast track projects", Mr. Doshi says. The company initially started as a foundry, in 1985, and started to design and manufacture valves in 1995. Currently, Oswal's portfolio encompasses gate, globe, check and trunnion-mounted ball valves and various customized valves for various sectors such as oil and gas, LNG/FPSO, power, nuclear, petrochemical, fertilizer, steel production and many process industries.
Export-driven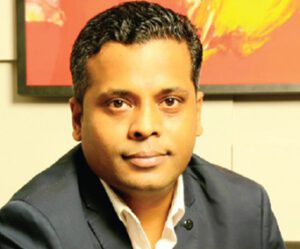 "Our supplies include larger sized cryogenic valves, oxygen service valves, sour service valves etc.", Mr. Doshi states. "Oil and gas represents a major part of our business. We supply the largest projects all over the world, specifically to Russia, Africa and the Middle East. Export accounts for roughly 60 percent of our turn-over. The domestic market is buoyant, especially the energy market which is driven both by population growth and a significant increase of industrial activity. In short, we are positive about the imminent future of our company!"