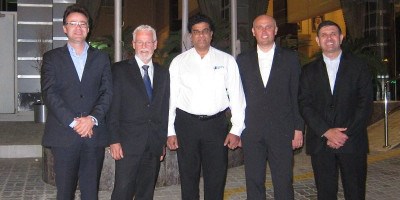 Zahroof Valves, Inc. (ZVI) announced a partnership with Burckhardt Compression Services. The new agreement will allow Burckhardt the ability to offer ZVI products in the Gulf Cooperation Council nations, covering Saudi Arabia, the UAE, Kuwait, Qatar, Oman, and Bahrain. ZVI valves will now be available to extend their benefits of lower operating and maintenance costs, longer service intervals and shorter downtimes for reciprocating compressor operators in the GCC.
Burckhardt will offer ZVI valves throughout the area, obtain all technical information required to optimize the valve for each customer application and will provide local services to install, monitor and maintain the valves including any required inventory. ZVI will be offering their wide portfolio of valves, unloaders and related products for all brands of compressors in all reciprocating compressor applications.
ZVI will design and manufacture the valves at their world headquarters in Houston, Texas while providing technical support to optimize valve and compressor performance. In addition, ZVI will include their industry-leading warranty of 10 years on valve housing, along with guarantees of at least 50% more run time than previously installed valves under the same operating conditions with superior efficiency.
The partnership pairs a legend in the industry with an innovator. Burckhardt Compression was founded in 1844 in Basel, Switzerland and is celebrating its 175th anniversary as the worldwide market leader for reciprocating compressor systems and services. While founded only 8 years ago, ZVI has disrupted the market with its unique and ground-breaking reciprocating compressor valve known as the StraightFlo™ Valve.