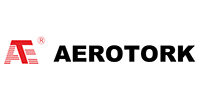 NO.31-2 Zhongxing Road, Yangshe Town, Zhangjiagang City, Jiangsu Province, China
Gangcheng Boulevard
Su Zhou Shi
Jiang Su Sheng
215638
CN
Aerotork Actuators – Expert in Electro-hydrolic Actuators
Founded in 2009, Aerotork has quickly become domestic leading manufacturer in E-H actuators market in China. We are dedicated to provide high quality and technically advanced electro-hydraulic actuators and valve control systems to the process control area around the world. Our products are used in Oil&Gas pipelines, petrochemical, power generation, water&waste, mining, steel, nuclear, and other general industrial process control area. Our products have been exported to Russia, Brazil, Kenya, etc throughout the last 10 years.
Aerotork now has developed over 5 series of E-H actuators for different field requirements. Torque range from 150 to 250000 Nm and thrust range from 16KN to 1250 KN. Protection leve IP66/68 and explosion proof ExdllBT4/CT4. Temperature range from -40 °C to +70 °C.
-AT10 Basic series actuator
-AT20 Accumulator fault reset actuator
-AT30 Single acting actuator
-AT40 Nuclear power actuator
-AT51 Ultra high precision actuator
-AT60 Line cut-off actuator
-AT70 Heavy hammer actuator
For more information about the products, please visit our website.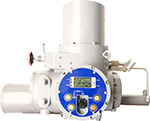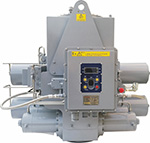 Applications:
Chemical,LNG,Nuclear,Offshore,Oil,Onshore,Petrochemical,Power Generation,Shipbuilding / Marine,Waste Water