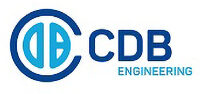 via Luigi Maggi, 19, Casalpusterlengo, Province of Lodi, Italy
19 via Luigi Maggi
Zorlesco
Lombardia
26841
IT
CDB Engineering is a dynamic, independent and consolidated Italian company, capable of the design, manufacture and supply of a wide range of products for the energy industry.
CDB Engineering operates in the Oil & Gas, Petrochemical and Power generation fields through three different Business Units. The company is located in the industrial area south of Milan and covers a total surface of 25,000 sq.m.
The manufacturing activities are organized in three factories over a covered area of 10,000 sq.m.
CDB can cover all phases of engineering: process and mechanical design, manufacturing, testing, painting and packing. All these activities are carried out in-house.
Full focus to achieve and maintain high quality standards in the management of these processes enabled CDB Engineering to earn the most important international certifications, including API 6D, ASME "U", PED and TR/CU, as well as accreditation from the main international EPC Contractors and End Users.
Committed to the continuous development and realization of solutions aimed at meeting increasingly demanding technical requirements, CDB Engineering's, ethical and responsible,  customer-driven business approach is aimed at continuously improving the performance and reliability of the product.
Applications:
Chemical, LNG, Shipbuilding / Marine, Mining, Oil, Onshore, Petrochemical, Power Generation, Waste Water