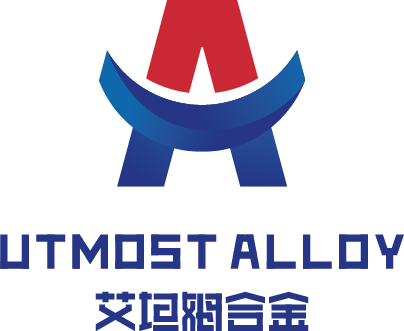 #1, Futang Road, Beisu, Zoucheng, Jining, Shandong, P.R.C. China
Fu Tang Lu
Ji Ning Shi
Shan Dong Sheng
273522
CN
Utmost Alloy is a high-end precision metal + metallurgy technology enterprise integrating R&D, production, sales and service. We are a leading manufacturer of high-precision, high-complexity and mission-critical casting and machined components for global diverse end-markets.
With a production site of 25,000 square meters, 300+ employees and 7500+ tons capacity per year. We are a foundry with global market which produces investment castings, sand castings, offers squeeze casting, precise machining, 3D printing, computer simulation and detection analysis, surface treatment, assembling services and casting-related solutions. We contribute to the development of the global industry by providing high quality castings, machined parts and professional casting engineering solutions to the petrochemical, marine, food & pharmaceutical, energy & power and aviation industries.
Building a people-oriented, science and technology-based innovative, customer's pain point focused enterprise.
We use 3D printing, casting simulation and ceramic core to develop new products efficiently, science and technology enables complicated products to be implemented, it improves quality and efficiency, and achieve lightweight engineering at the same time. We use advanced science and technology to optimize production technology and alleviate labour intensity, trying our best to produce products in line with customer market demand efficiently. Our efforts gained customer's favour, and their favour give us the power to move forward.
We are committed to building an environmental protection enterprise – the steel itself is recycled, wax reclamation, sand reclamation system and so on.  Also, we are a class A foundry with strict requirement for environmental protection, all exhaust emissions should be collected in closed room to achieve environmental protection level 3 capture, fresh air + constant temperature, make sure the sand does not fall to the ground, gas does not escape.
Foundry
Method                                Investment + Sand
Annual Output                  7,500Ton
Product weight                 Unit Wgt.: </=1,500kg
Surface Roughness          Inv'    Ra1.6-6.3
Sand  Ra25-50
Main Equipments           WMS-AGV-WCS,Moulding Automatic Line, Auto Pouring,Wax Injection,Wax Recycling System, Automated Shell Line, Shot Blasting Equipment, Automated Pickling Line, Sand Reclamation System, Inspection Equipments…
Main Materials
Austenitic & Martensitic Stainless Steels
ASTM    CF8M(316), CF3M(316L), CF8(304), CF3(304L), CA6NM, 17-4PH
DIN-EN 1.4408, 1.4409, 1.4581, 1.4308
BS           316C16, ANC4B, 316C12, 304C15
JIS           SCS14, SCS16, SCS13
Duplex Steel
ASTM    4A(CD3MN), 5A(CE3MN), 6A(CD3MWCuN)
DIN-EN 1.4470, 1.4410,1.4469,1.4517
BS           ANC21
JIS           SCS10
Carbon Steel
ASTM    WCB, WCC, WC6,WC9,LCC
DIN-EN 1.0619, 1.7357, 1.7131
MACHINE SHOP
Range                                   Diameter 2100 * 1500
Main Equipments:             Automatic Truss Production Line
Automation Flexible Production Line – 800*1700
Vertical machining centers  – 1300*570
CNC Lathe – 1000*2000
vertical Lathe – Φ2000*1400
Inspection Equipments: CMM Inspection
Hydro/Air Pressure Test,
Dynamic Balancing
Industries Served
Product Type:                    Valves, Pumps, Mechanical Components
Related Industries:         Oil,Gas&Chemical, Marine & Offshore, Food and Pharmaceutical, Aerospace, Energy & Power, Automobile
CERTIFICATES AND QUALIFICATION
ISO9001:2015
IATF16949:2016
PED 2014/68/EU & AD 2000-Merkblatt-W0
Marines Society Approval
Foundry:
UTMOST ALLOY (Shandong) Co., Ltd.
Foundry: #1, Futang Road, Beisu, Zoucheng, Jining, Shandong, P.R.C.
Tel: 0537 – 5181885
Sales Center:
Room 408, Hongqiao Ali Center, Shenchang Road, Minhang District, Shanghai, P.R.C.
Email:enquiry@utmost-alloy.com
Mobile:137 5118 5621
Web:www.utmost-alloy.com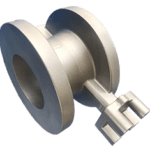 Applications:
Chemical, food & beverage, LNG, Shipbuilding / Marine, Nuclear, Offshore, Oil, Pulp & Paper, Waste Water