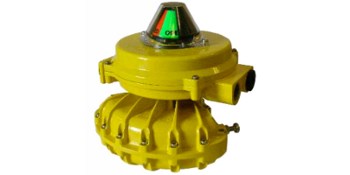 After a decade since the launch of the Kinetrol Universal Limit Switch Box, it has become necessary to replace the tooling. As a result, Kinetrol has taken the opportunity to make some improvements to the design.
With the continued pressure for modularization and commonality, a new precision die-cast switch box will offer some positive improvements over the current model, including more internal space for future developments. The new design is known as the VLS Limit Switch Box.
The unit will offer a reduction in weight of the standard 07 version from 2.32 lbs (1.05 kg) to 1.50 lbs (0.68 kg).
The VLS Limit Switch Box will be supplied as a Model 07 Female Square as standard, (only one size box) which can then be converted with the use of two adaptor options to suit Model 03 and Models 05 Actuators reducing the number of switch box variations distributors stock. SP1620 – Model 03 mounting kit (includes removable plate coupling and fixings) SP1621 – Model 05 mounting kit (includes removable plate and coupling and fixings).
The conduit entries will remain M20 for ISO and 1/2" NPS for ANSI, however, the land profile has been changed. The additional entries on the four-entry version remain unchanged.
All switch options will be available including the pneumatic switch option (002) except for ATEX approved versions. ATEX Approved switch options (001, 002, 003 and 009) are currently undergoing ATEX testing and will be available later. As a result, these will continue to use the older design ULS.
These changes will affect the modular approach when fitting the VLS box to Model 03 and 05 actuators. On actuator Models 07 to 15 there is no change. The discrete option for Models 16 to 30 will now utilize SP1602 07/05 reducer and SP1601 Discrete 05 Drive Adaptor offering a price saving over the old design.