FEATURED STORY
LNG goes off the boil, but long-term prospects are good
Floating Storage Regasification Unit (FSRU) ship Hoegh Gannet, recently deployed at Brunsbüttel in Germany.
A mild winter has allayed fears of an energy crunch, but with the war in Ukraine dragging on, the future is still uncertain. Demand for LNG rose sharply in early 2022, and a great deal of capacity is being added. Although prices have eased, the long-term demand for LNG is likely to remain high – good news for suppliers of valve-related products.
Mild winter blunts demand
As I write, the spring equinox in the northern hemisphere has arrived after a mild winter. Russia's attack on Ukraine in February 2022 accelerated a rise in energy prices that was already underway, and before the winter, there were fears that gas would have to be rationed in Europe.
Things did not turn out that way, however, and LNG prices further eased following the restart of the Freeport LNG terminal in Texas, USA. Europe has survived the winter without an energy squeeze, but it is not out of the woods yet and is still partially dependent on Russia. Russian gas imports are down overall (in part because of the destruction of the Nord Stream pipe), but imports of Russian LNG were up 20% in 2022!
There is still a way to go if the EU wants to achieve its goal of independence from Russian fossil fuels by 2027. To plug the gap, Europe is looking to import LNG from other regions. Terminals are being built, Germany and France are turning to nuclear power, and renewables are being developed.
Imports
The gas squeeze may have eased, but in the medium and long term, demand for LNG is likely to increase. The pattern of trade is changing, with Russia selling more oil and gas to India and China to make up for the markets it has lost in Europe. Meanwhile, Europe is importing more from the USA and Qatar, and even far-off Australia. Germany, which was slow to reduce its dependence on Russia, may have difficulty finding enough energy to power its industries; Italy on the other hand, whose national Eni has many investments in northern Africa, is better prepared.
The German government is leading the charge in developing import capacity. The ports of Wilhelmshaven, Brunsbüttel, Stade and Lubmin have been selected to host the terminals. Two FSRUs were installed last winter, out of five that it plans to lease in total. Deutsche Ostsee, a private consortium, has already commissioned an FRSU in Lubin; a second one is planned by December 2023. One or more onshore terminals are also planned, which could eventually be converted to handle hydrogen. Italy's energy giant Eni wants to add four new terminals to the country's existing three and to expand infrastructure and storage capacity. In December 2022, Piombino in Tuscany was selected as a site for an FRSU.
Despite local opposition due to safety and environmental concerns, the Italian government hopes it will be ready by April 2023. A further floating terminal is planned for Ravenna on Italy's other coast, the Adriatic. Greece, which has one terminal (at Revithoussa), is looking to build more FSRUs. Terminals are under construction off Alexandroupolis and Corinth; a terminal has been approved for Athens, a unit off Volos is planned and another off Thessaloniki is envisaged.
Croatia is planning a gas pipeline that would expand capacity at its terminal on Krk. The net result of all these plans is to shift the importing emphasis away from Russia and towards the south (Africa) and the southeast (from the Caucasus via Turkey and Greece). Import capacity in the rest of the world is being built up, though less intensively. Atlantic, Gulf and Pacific intends to set up its first terminal in India by the end of 2024. The Philippines has as many as six ongoing projects, the most recent being a small unit, Samat LNG, that will start up in early 2024.
Export terminals
With Freeport LNG back online, the USA is once again the world's largest exporter. The next plants to enter operation are expected to be the QatarEnergy-Exxon Mobil joint venture at Golden Pass in Texas in late 2024, Venture Global's Plaquemines in Louisiana in 2024-6, and Cheniere's expansion at its Corpus Christi plant in Texas in 2025.
At least three terminals are awaiting approval: Sempra's Port Arthur in Texas, Energy Transfer's Lakes Charles in Louisiana and NextDecade's Rio Grande in Texas. They are expected to go online in about 2027. Total Energy is expanding its Cameron LNG plant in Louisiana. In Alaska, Qilak LNG is planning a facility to compete with Russia's Yamal project for Asian customers towards the end of this decade. Canada is working on some small projects on its west coast. These include Cedar LNG, which received environmental approval in March 2023, and Woodfibre LNG, which will start construction near Squamish in 2023. Oliver Valves is a supplier to this project.
In Africa, the Bonny Island project in Nigeria is particularly ambitious. Nigeria LNG is building a seventh train, increasing capacity by 35%, and train 8 is already being discussed. In Mauritania, New Fortress Energy is to build an energy hub, including a liquefaction facility. Italy has acquired an FLNG to produce LNG using reserves from the Republic of Congo. An LNG and butane plant in Gabon is being built by Perenco. An onshore plant in Mozambique is being restarted after it was suspended in 2021.
Qatar is developing into an important supplier to China, with Sinopec and CNCP signing long-term contracts. The country is developing phase 2 of its North Field South expansion with the help of Shell and Exxon Mobil. Elsewhere in the Middle East, the Leviathan field is being expanded to serve European markets; this includes an FLNG terminal off Israel.
In eastern Asia, two important projects are taking shape. The Philippines, which is already developing six projects, has approved a small-scale terminal, Samat LNG, in Bataan province. In Papua New Guinea, Total Energies is developing Papua LNG, with four trains to be built in an existing plant.
Valves in the LNG industry
As the Freeport accident (see box) has shown, valves are essential for the safe running of LNG facilities. They have to be able to handle not only cryogenic conditions, but also wide fluctuations in temperature and pressure. This is illustrated by the Nong Fab LNG receiving terminal project in Thailand, which has been supplied with a steady influx of highly engineered valves from Ampo Poyam Valves.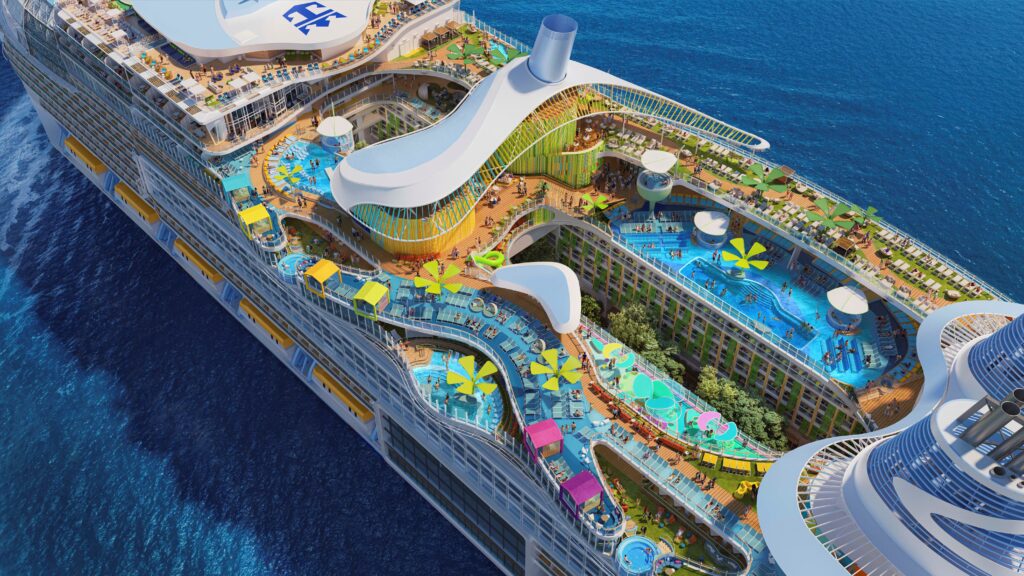 Over 2,550 butterfly, gate, globe, and check valves have been delivered, and among them cryogenic ball valves up to 42" and with the pressure varying from 150 lbs to 900 lbs, cryogenic butterfly valves up to 42" and cryogenic and non-cryogenic gate, globe and check valves.
Velan has supplied valves to plants in India, Korea, Portugal, Italy, and Canada. The company's first Velflex cryogenic butterfly valves were installed in LNG tankers almost 50 years ago. Herose is a company that has focused on the LNG sector for years, and Emerson develops automated valves for cryogenic use. Leser has been supplying safety valves, which are essential for LNG systems. Aside from valves, actuators have also been in demand in the LNG sector. The Salmanovskoye Arctic LNG Project in Russia has been supplied with quarter turn spring to close and double acting actuators.
Decarbonisation
Efforts to reduce the carbon emissions of LNG operations take many forms. Higher emission standards, carbon capture and bio-LNG are among the tools available. Another is to replace gas by hydrogen in the combustion process, as GE Gas Power and Shell are attempting to do. Also, IHI is researching technology to convert LNG receiving and storage terminals into ammonia-based facilities.
LNG-fuelled ships
Decarbonisation of ship fuel is brought about by replacing diesel with LNG. Wärtsilä's engines allow the use of dual-fuel technology, usually diesel alternating with LNG or some other gas or biofuel. A case in point is the new Wärtsilä 25 medium-speed 4-stroke engine, which is more efficient and compact and is highly flexible owing to its different valve timing options. It is also designed to run on ammonia.
Conclusion
Even before the Russian-Ukrainian war, LNG has proved to be a vital transitional fuel, while transportability has created a global demand and introduced flexibility into the natural gas market. Despite the current lull in gas prices, future competition for LNG is likely to be fierce.
Did you know?
Australia is large! Though a major exporter of LNG, a market also exists for import facilities. Viva Energy has requested approval to extend a pier at its oil refinery near Melbourne to park an FSRU to supply Australia's biggest gas-consuming state, Victoria. Meanwhile, three receiving terminals have been approved: in New South Wales, South Australia and Victoria.
The town of Piombino in Tuscany, Italy, has been chosen as the site of a new receiving terminal, but the proposal has run into local opposition, led by the town's mayor. The commissioner responsible for the project has therefore offered half-price gas to local inhabitants and businesses.
Valve blamed for Freeport blast
On 8 June 2022, a pipeline explosion occurred at the Freeport LNG export facility in Texas, USA. As a result the plant, which supplied 20% of the USA's exports, was closed, aggravating an already tight supply situation. The explosion occurred when a pressure release valve failed to open, causing gas to boil and expand, rupturing the pipeline. Freeport has now concluded that deficiencies in valve testing and operating procedures were to blame. After reviewing its safety procedures, the company was permitted to partially restart operations in February 2023. The final liquefaction train was allowed to restart on 8 March.
About this Featured Story
This Featured Story is an article from our Valve World Magazine, May 2023 issue. To read other featured stories and many more articles, subscribe to our print magazine. Available in both print and digital formats. DIGITAL MAGAZINE SUBSCRIPTIONS ARE NOW FREE.
"Every week we share a new Featured Story with our Valve World community. Join us and let's share your Featured Story on Valve World online and in print."