Posted by David Sear
As you may have read, I recently spent a very informative week in Abu Dhabi at the ADIPEC show.
What struck me was how enthusiastically people were trying to develop the local infrastructure throughout the Middle East.
And now I've just been in communication with yet another entrepreneur who is equally passionate about, well, a whole lot of things, actually!
Let me repeat verbatim what he said:
"David, we are looking for a qualified technical partner to set-up and operate a multi-brand valve service center in Qatar, focusing on the gas sector, to provide maintenance, repairs, a buffer stock of spare parts, end-user technical assistance and training."
If ever there was a more open invitation to do business then I don't know about it.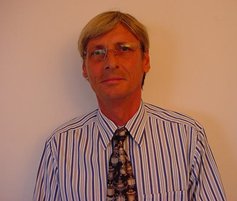 Mr Stephan Mahieu, Director Strategic Business Development, AKD.
But of course, before you pick up the phone you might appreciate some background information.
The gentleman in question is Mr Stephan Mahieu, who is the Director Strategic Business Development at AL-KHOR & DAKIRA Projects & Services QCS (AKD), based in Ras Laffan Industrial City (RLIC), Qatar.
In brief, AKD is an investment and projects development company focusing on building industrial support services in the Qatar gas sector in partnership with qualified foreign technical partners.
Mr Mahieu explained: "with over 2000 Qatari shareholders from AlKhor and Dakira cities we represent the second largest Qatari community after the capital Doha. We have direct access to RasLaffan 7 gas operators and their many contractors. QatarPetroleum and RLIC management give us priority to set-up and operate new business units inside RLIC."
Direct access
Now, it is hardly a secret to describe Qatar as a land of opportunities, but the oil and gas sector can be very opaque to newcomers. Getting direct access to Qatar Petroleum companies can be difficult and time consuming. This is a key role for AKD, Mr Mahieu said, as the company has the local contacts and market intelligence to help expert companies to enter Qatar's oil and gas sector on a fast track basis.
Mr Mahieu: "Today we are building an oil and gas maintenance platform in partnership with a pool of technical providers, setting-up multi-brand specialized service centers for valves, plate / tube heat exchangers and fans, compressors and pumps, rotating equipment repair and balancing, fluid flow metering systems calibration, NDT labs, offshore structures corrosion control, etc."
AKD's role in the partnership will be to provide the legal, commercial, technical infrastructure and logistics necessary to start operating in Qatar independently and/or close and implement contracts under its leadership. AKD can also provide its partners with local content, such as approvals, local manpower, work permits for expats, logistics, temporary import licenses, etc.
If you are interested in establishing a service centre in Qatar, then Mr Mahieu would be delighted to hear from you. He can be contacted on:
Stephan A. Mahieu
AL-KHOR & DAKIRA Projects & Services QCS (AKD)
stephanmahieu@alkhor-dakira.com.qa