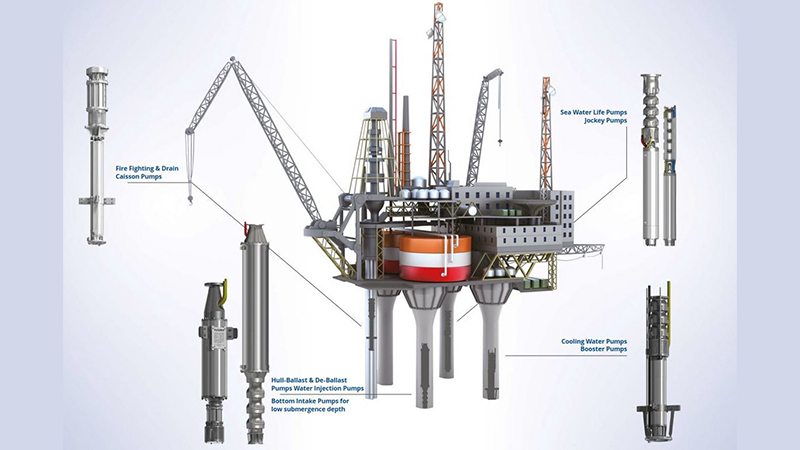 Trillium Flow Technologies announces a partnership with Pleuger Industries Gmbh to work as their official service partner for the UK and Ireland Oil & Gas Industries. This agreement combines the product strength and engineering expertise of Pleuger Industries with the existing industry knowledge and service capability of Trillium Flow Technologies to provide direct support for Oil and Gas customers in both offshore and onshore UK and Ireland.
Trillium Flow Technologies have a comprehensive pump and motor rewinding service facility located in the UK and provide long-term service agreements and support for asset owners and operators of rotating equipment and valves. With original equipment, qualified field and workshop technicians, and extensive machining and comprehensive performance proof testing capability, a variety of service agreements are provided to complement operators' requirements.
Pleuger Industries is a leader in designing and engineering integrated submersible pump-motor sets for a variety of applications and industries, promoting local partnering and service specialization and ensuring direct product support when needed. From their Headquarters in Germany, Pleuger Industries have been designing and engineering integrated pump motor-driven sets internationally for over 90 years, with units providing extensive running hours and reliability in service.