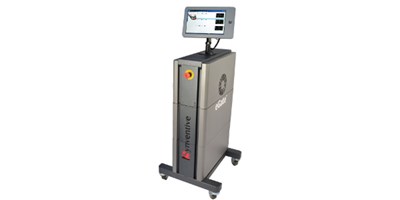 Synventive, a business within Barnes Molding Solutions strategic business unit, is pleased to announce the release of eGate® 2.0, the latest addition to its activeGate control technologies. eGate delivers complete pin movement control for large part sequential valve gated applications. This next generation eGate gives precision molders far greater options and delivers clean, quiet and energy-efficient operation that is responsive, precise and repeatable.
The eGate electric actuator bolts directly on the manifold for an easy install, offering both a compact footprint and small stack height. Precise all electric control of each valve pin's position, speed, velocity and stroke is capable of delivering: Optimal cosmetics for class A surfaces; Control the balance and pack; Warpage reduction; Clamp force reduction; Part weight reduction; Greater application flexibility and Maintenance free motor.
eGate's new easy-to-use intuitive interface includes a simple drag and drop editor for easy setup, recipe storage, and mold overview as well as offers varying levels of user control.