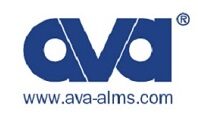 Headoffice, Holterkamp 1, D-40880 Ratingen, Germany
AVA has been the leading wholesale supplier of DIN and ASME standard industrial valves in Europe for more than 45 years. As a long-term exclusive partner of innovative manufacturers worldwide, AVA supplies its customers in the chemical, petrochemical, mechanical engineering, and power plant industries promptly with industrial valves from four sales and warehouse locations in Germany, the Netherlands and Great Britain.
At two locations in Germany alone, AVA has warehouse stocks of industrial valves and accessories worth more than EUR 12 million, ensuring high availability and fast deliveries. Standard products include gate valves, butterfly valves, globe valves, check valves, ball valves, strainers made of carbon steel, steel alloys and stainless steel. In addition, AVA supplies a wide range of special valves based on customer specifications. The portfolio is rounded out by a valve conversion and modification service based on specific customer requirements. This service is provided by AVA subsidiary ASA Armaturen Service Alms GmbH.
Next to regular trade, AVA focuses particularly on the management of major European MRO contracts in the chemical and petrochemical industries. Building on many years of expertise, AVA serves corporate clients including multinational companies with optimal solutions to help effectively avoid lengthy stoppages and downtimes.
The certified management system operated by AVA GmbH is based on the DIN EN ISO 9001, 14001 and BS OHSAS 18001 standards. AVA products conform to stringent requirements of functionality, material selection and fitness for purpose. This includes particular focus on supplier selection. Foreign branches established to ensure on-time delivery and quality control monitor manufacturer compliance to the highest quality standards, supplemented by meticulous internal processes designed around relevant regulations and requirements.