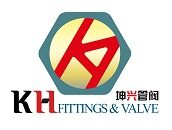 NO.31-A.E.JIUHE RD. DEVELOPMENT ZONE OF CANGZHOU,, Hebei, China
Your specialist supplier of stainless steel pipe connection technology.
The capacity of precision casting factory is more than 180 tons/month with three automatic drying lines,5 sets of intermediate frequency furnace, and 12 sets of grinding machine.
The machining factory capability is 250 tons/month with more than 150 sets of CNC lathing machines, tapping machines, and machining centers. It is automatically operated by 6 axes industrial robots made by our group.
We mainly produce Stainless steel pipe fittings, valves,auto parts,automatic & OEM products with lost waxing process plus CNC maching technology.
Certified by multiple authorities ISO9001:2015 and TS16949,CE/EC/PED for valves, which means the whole process quality management control is guaranteed. Behind the honor, there is the tenet of "simplication, concentration and determination " we have adhered for decades.
We remain progressive with the use of technology. We have a robust ERP system utilizing bar coding, automated inventory control, shipping and scanning technology to control the production process from the beginning to the end.
a labor union is set up to protect workers' rights and regularly conduct safety training to achieve our aspirational goal of zero injuries.
No pains, no gains, nearly 20 years of hard work, KH is famous for its unique professional brand all the world.In the future, KH Group will base itself on China, set sail overseas, constantly realize new leaps, stride forward, and create new splendor!
Applications:
Automotive / Railway