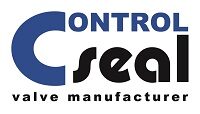 Farmsumerweg 43, 9902 BL Appingedam, The Netherlands
43 Farmsumerweg
Appingedam
Groningen
9902 BL
NL
Control Seal B.V. has more than 30 years of experience in valve manufacturing and over 115 years in precise engineering which began as Brons Motoren Fabriek. Having its facility in Appingedam, the Netherlands, Control Seal thrives to be more than a valve manufacturer and become a reliable solution provider.
Control Seal's product range consists of Dual Expanding Double Block and Bleed Valves (DBBV), Rising Stem Ball Valves (RSBV), Axial Flow Valves (AFV), 4-Way Diverter Valves (4WDV), Axial Check Valves (ACV), Butterfly Valves (BV), Globe Control Valves (GCV), and more.
Control Seal is registered as an approved vendor in more than 200+ EPC contractors worldwide and its valves are used for both onshore and offshore, even in the most extreme conditions.
Decades of Hydrogen Application Valves
While other manufacturers are 'hydrogen-ready', Control Seal is beyond the ready phase- Control Seal is experienced in worldwide Hydrogen projects since 2001, in over 24 countries. Recent hydrogen projects involved include Bapco's Modernization Project (500+ RSBVs were delivered), Crude Flexibility Project in Abu Dhabi, and Hengli Petrochemical Project in China (180+RSBVs were delivered).
Original Developers of the Helix System™
Control Seal is the original developer of Helix system™ (Helixstem and Helixtrunnion), which is a friction-free sealing mechanism developed by Control Seal to combat the issue of wear and tear of conventional valves. The sealing mechanism is based upon a radial movement only, not liable to shear, friction, or tear. As a result, there will be no abrasion on the seal while ensuring an exceptionally long lifetime as well as easy maintenance.
Control Seal's NET 0 Fugitive Emissions Reduction Initiatives
Control Seal recognizes its importance on societal impact on sustainability, thus, have been awarded ISO 15848 certification among the first vendors in the industry. Following this guideline, Control Seal covers its complete range of products to class BH, and some even to class A. ITIS B.V. successfully tested Supagraf® Premier in Control Seal valves for fugitive emissions according to ISO 15848-1 2006 CO2 Class A. This is the lowest leakage rate defined under ISO 15848-1. The leakage limit was reserved for bellowed sealed valves until then. The result demonstrates a change in performance of braided graphite packaging in relation to fugitive emissions.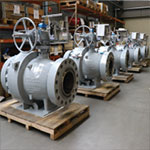 Applications:
Chemical, LNG, Offshore, Oil & Gas, Onshore, Petrochemical