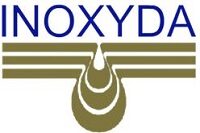 4 - 8, Rue Etienne Dolet, FR-76140 Le Petit Quevilly Cedex, France
INOXYDA SA
 INOXYDA is a sand casting foundry specialized in copper alloys since 1924, and more specifically in Nickel Aluminium Bronze for valve and pump applications. We can manufacture castings from the smallest to the biggest, including castings up to 30 Tons. Parts are delivered as cast and in some cases forged, rough or fully machined with or without heat treatment.
 INOXYDA, A REGISTERED BRAND NAME :
 As a focused Nickel Aluminium Bronze alloy supplier, we can deliver according to all international standards (EN, ASTM, BS ) but also according to our own registered brand developed to include engineering requirements :
Inoxyda 53 H / 3P for cast parts

Inoxyda 90 / 3Pfor sheets and bars

Inoxyda 53 AMA for non-magnetic casted parts

Inoxyda 154 for high resistance cast parts

These alloys have specifically been engineered to provide high mechanical performance and good resistance to corrosion. This combination of properties make INOXYDA alloys ideal for a wide variety of industrial applications (including naval and military applications):
 Valves for petroleum, chemical and offshore industries
Butterfly discs up to 114"

Gate valve bodies up to 40"

Flanges

Heat exchangers

Pump casings and impellers

 

Our long experience of casting process simulation using MAGMA SOFT enables us to work on the most complex projects to provide world class quality standards.

 

MANUFACTURING RANGE :
SAND CASTING : from few grams up to 30 T
CONTINUOUS: Ø 100 to Ø 415 mm
TUBULAR PLATES: Up to 30 T
Other requirements such as drawn bars, sheetmetal and welding wire upon request.
 QUALITY :
 INOXYDA is ISO 9001 certified and can provide a wide range of analysis using our in house  laboratory. Among regular customer requirements :
 – mechanical properties (Rm, Rp0.2, A%, resilience)
– spectrometric alloy analysis
– micrographic test
– Ultra-sonic test
– Dye penetrant test
– X-rays
– Pressure test,
 To complete those capabilities, we hold the necessary agreements and certificates from:
BUREAU VERITAS, LLOYD'S REGISTER OF SHIPPING, AMERICAN BUREAU OF SHIPPING, GERMANISCHER LLOYD'S, TUV, DET NORKE VERITAS, RINA
LBI Foundries :
We handle international projects on a regular basis and hold references worldwide. Joining the LBI group of foundries ( 50 M€ / 350 employees / http://www.lbi-foundries.com ) we can now also support your projects with centrifugal casting capabilities.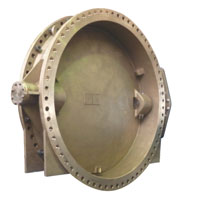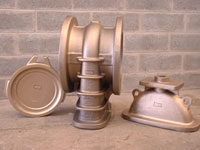 Applications:
Defence, desalination, nuclear, off-shore, oil & gas, petrochemical, power generation, shipbuilding/marine