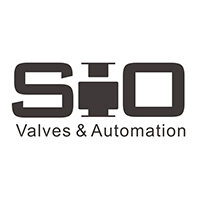 Room 12-12, Building 045, No.163 Ruiqing Road, Yinzhou District, Ningbo City, Zhejiang Province, China
83 业宁街
Ning Bo Shi
Zhe Jiang Sheng
315101
CN
Building upon its reputation for quality, SIO unswervingly pursues most-trusted API6D ball valves and automation valves manufacturing. This was the way it was in 2009 with our first custom task.
SIO's portfolio of valve products enables our customers to choose the best design, trim, materials, and seat for the harshest and most demanding industrial applications.
At SIO, these resources, like research and development, production, a complete machining facility, certified fashioning department and testing, together with sufficient stock valves and accessories, allow SIO to have complete control of all aspects of the manufacturing process, even for the most challenging projects.
Product Range:
– API 6D Trunnion Ball Valves
– API 608 Floating Ball Valves
– ASME B16.34 Floating Ball Valves
– API 600 Gate Valves
– BS1868 Swing Check Valves
– API 6D Swing Check Valves
– BS1873 Globe Check Valves
– API 602 Forged Steel gate/ globe/ check valves
– Pneumatic Actuated Ball valves.
Material Available:
– Carbon Steel
– Stainless Steel
– Alloy