1201 South Orange Street, Wilmington, New Castle County, Delaware 19801, USA
200 Water Street
Wilmington
Delaware
19801
US
Adqvalve Flow Control Industry Group Limited is an international joint control valve manufacturing and production service enterprise group, specializing in the design, development, production and manufacture of angular stroke shut-off control valves.
Company profile
Adqvalve Flow Control Industry Group Limited designs and produces control valves where located in the US.
Latest product: Four-eccentric All-metal Butterfly Valve.
With advanced structure, exquisite design and high-tech technology,Four-eccentric All-metal Butterfly Valve changed the traditional valve model selection and application,replaces the large-diameter traditional gate valves and ball valves with large proportion of materials, difficult installation and maintenance. It used in ultra-high temperature propane dehydrogenation 715℃reaction gas cut-off and adjustment, ultra-low temperature -196 ℃cold box and LNG cut-off butterfly valve, PSA million times hydrogen production adsorption cut-off butterfly valve, and many reactor inlets and exits are strictly cut-off butterfly valves, Molecular sieve adsorption replacement cut off butterfly valves and other working conditions.
Actuators: Double shift forks, Double pistons, Double side spring return pneumatic actuators, hydraulic actuators
Butterfly Valves have long life, high frequency pneumatic million times life, used in Severe service, used for anti-surge control valves, electro-hydraulic safety shut-off valves, etc.
Users are widely distributed in petroleum, chemical, petrochemical, power, chemical fiber, chlor-alkali, steel, aerospace, coal chemical, polysilicon, PTA, LNG and other industries, making more economical, efficient and reliable industrial automation control valves for modern industry.
The pneumatic/hydraulic four-eccentric metal-sealed butterfly valves have obtained: API 6FA/API 607 fire protection and SIL3 and ISO15848 certifications, and the seal profermance ANSI VI.
Double forks actuator obtained: CE, SIL2, ATEX and other certifications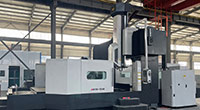 Applications:
Agriculture / Fertiliser, Chemical, LNG, Shipbuilding / Marine, Offshore, Oil, Petrochemical, Power Generation, Waste Incineration, Waste Water