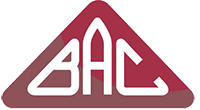 Carrer de Tapís, 126, 17600 Figueres, Spain
126 Carrer de Tapís
Figueres
Catalunya
17600
ES
The company BAC VALVES, S.A., was founded in 1.958, The initial activity was dedicated to a small workshop, and ever since BAC VALVES has developed into a modern factory that with its own technical department, with design functions, research, development, HSE orientated and high technology production equipment, Quality Assurance / Quality Control department and pattern workshop.  Having at present about 100 employees, of whom 20 are mechanical engineers.
The company has its main production center placed in Figueres, Spain with a constructed surface of 6012 m2. The investments made during the latest 3 years have been on the tune of Euro 3 millions.
The products manufactured are: Ball valves,  High Performance butterfly valves.
Our products are addressed to the Chemical, Petrochemical, Oil and Gas fields and LNG facilities.
BAC VALVES performs as a global market player, directly and through its distributors or agent network services worldwide. The company has been servicing the Oil and Gas industry for more than 63 years.
BAC VALVES, by tradition is a family company which has been able to grow independent and incorporating professional management structures and systems, to cope with the requirements of the fast-expanding Oil and Gas industry, upgrading from a manufacturer to a solution provider of the quarter turn valve technology.
The constant interest of BAC VALVES in being a first class supplier, has driven us to achieved the confidence and approvals by the following companies: Lloyd's Register of Shipping, Bureau Veritas, Det Norske Veritas, TÜV, Germanischer Lloyd's, American Bureau of Shipping, etc., as well approvals of major exploration and production multinational companies as SHELL INTERNATIONAL , DOW CHEMICAL, ARAMCO, NIGERIA LNG, BRUNEI LNG, PETROBRAS, DUPONT, HOECHST, MOBIL, ELF, REPSOL and GAS NATURAL, BASF, and other engineering groups like: :Technip FMC, JGC, SBM-IMODCO, C.B.Int, KBR, TGE, NPCC, Bechtel, etc.
BAC VALVES has committed to be one of the leaders in the international manufacturing community; It is BAC VALVES firm conviction that to achieve this objective, an integral part of the company culture must be an absolute commitment to the Health and Safety of all employees, and to the optimum protection of the Environment in which its operations are conducted.
The company BAC VALVES, S.A. has implemented and certified its Quality Assurance system according to standard ISO 9001 since 1991 which guarantees the quality f its products and services.