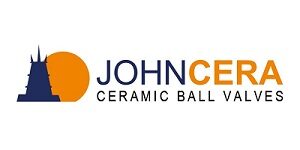 Applications:
Agriculture / Fertiliser
Johncera Valve is the ceramic valve subsidiary of Johncera Group. As a worldwide leading manufacturer specializing in advanced ceramics, Johncera is privileged to connect with many global industry leaders, such as IKEA and GCL Group, and become their trustful long-term partners in providing advanced ceramic products.
If you meet any severe working conditions that metal and plastic valves cannot cope with, contact Johncera right now! Our experienced engineers are ready to offer customized ceramic valve solutions. To ensure the proper selection of ceramic materials, to reduce the costs and maintenance difficulty, to deliver timely and stably, are always our priority to serve.
Johncera owns:
30 years' experience in advanced ceramics
100,000 sqm manufacturing base
Comprehensive knowledge of ceramic materials
Strong research and development ability
A professional team composed of skillful engineers and talented researchers
A complete production chain from powder processing, precision machining, to product finalization
A well-designed quality control system
Ability to meet US, EU, and other required standards
Ability of mass production
Ability of fast and stable delivery
Ability to produce customized ceramic valves
Johncera Ceramic Valve's Advantages:
Corrosion resistance
Wear and abrasion resistance
Inert to organic solvents
Zero leakage
Low torque
Self-lubrication
Long service life
Reasonably pricing
Johncera's Available Materials:
Zirconia
Alumina
Silicon carbide
Johncera's Products:
Ceramic ball valve (O-port)
Ceramic control valve (V-port: 15°, 30°, 45°, 60°)
Ceramic semi-ball valve
Ceramic rotary valve
Ceramic double disc valve
Ceramic knife gate valve
Ceramic slide disc valve
Ceramic butterfly valve
Ceramic wear-resistant pipelines