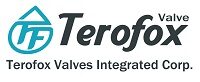 No. 789 Zhongming S Rd, South Dist., , Taichung City 402,, Taiwan, ROC
Terofox Valves is a solution-providing valve manufacturer, delivering quality first and always.
Over 200 models and OEM products are under Terofox valve category, such as API608/ASME B16.34 ball valves, API609 butterfly valves.
Terofox team has acquired certification of ISO9001-2015, CE(PED 2014/68/EU) Module H, ATEX(2014/34/EU), AD2000-Merkblatt W0/A4, WRAS approved, API641 Fugitive emission approval, API6FA/ISO10497 metal seat fire safe approval, API 607 6th,7th edition fire safe approval, ISO15848-1, ABS design assessment, BS6364 cryogenic ball valve, EU/LFGB, FDA-21 sanitary approval, etc.
Our engineers run simulation and 3D modeling designing software to develop valve design, ensuring compliance and efficiency. With flexibility and convenience given by most updated technology, we keep customer posted with real-time revision. The first prototype for approval will only take less than 35 days.
Terofox business philosophy, integrity, morality, and the kingly way have been circulated in company atmosphere. The circulation of good will eventually nurtures the Terofox corporate culture today, reflecting to social responsibility, Terofox also emphasize on improving the quality of lives of the workforce and their families as well as of the local community and society.